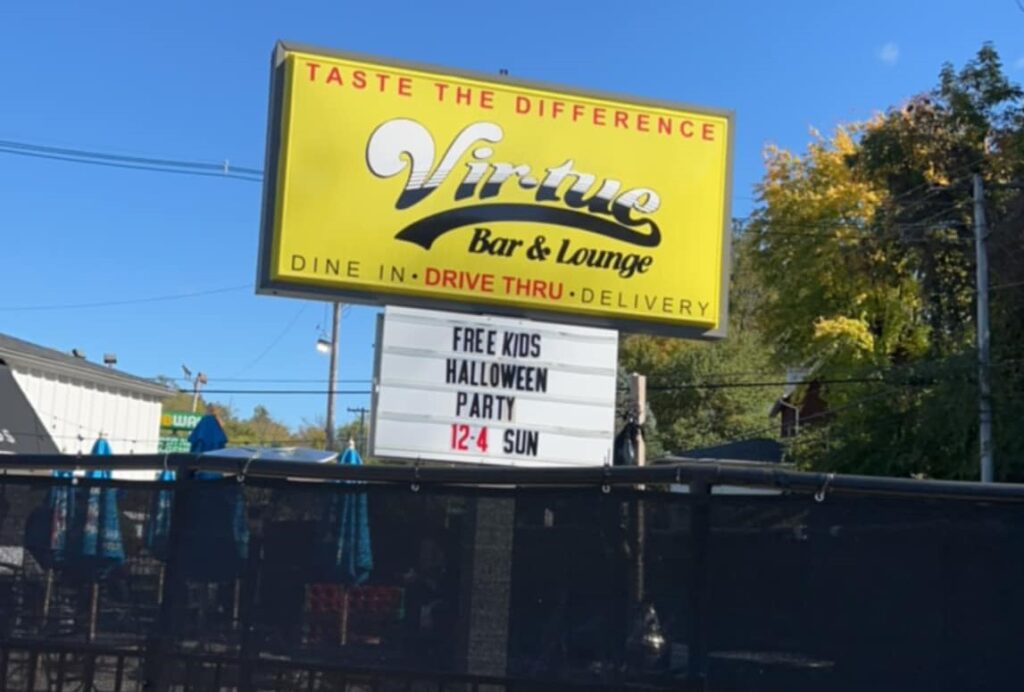 "The rarer action is in virtue than in vengeance."
— William Shakespeare
In the past we've considered the bill of fare at Virtue Bar & Lounge, which in 2022 relocated from Old Louisville to the former Trifecta eatery space at 1971 Brownsboro Road, Clifton.
Is the relocated Virtue (Bar & Lounge) its own reward, or is it the 911 wings?
The establishment now finds itself on the wrong side of a precinct ballot kerfuffle, as reported by Eleanor McCrary at the Louisville Courier Journal.
Louisville precinct votes to ban alcohol sales following wet/dry vote
Residents in Clifton and Clifton Heights have voted to ban the sale of alcohol in their district, with 60.8% of voters answering "no" to the question, "Are you in favor of the sale of alcoholic beverages in Jefferson County precinct N163?"
This will directly affect Virtue Bar and Lounge, which makes about 40% of its revenue from alcohol sales, owner Toney Frank said.
But that was the point.
The proposed measure was put on the ballot after a successful petition started by neighbors, who associate crime and nuisance behavior with the presence of Virtue Bar and Lounge.
It isn't particularly enjoyable to ponder topics like this; far better to sit down to a plate of 911 wings with a tall, cool beer. Neighborhood sentments obviously matter, but at the same time, the potential implications for Louisville's civic doctrine of "bourbonism" are interesting, to say the least.
Mediation, anyone?
Today's cover photo credit goes to the ACLU. Previously at F&D:
Edibles & Potables: Prohibition or deregulation in pandemic times?
The post Clifton precinct votes itself dry appeared first on Food & Dining Magazine.