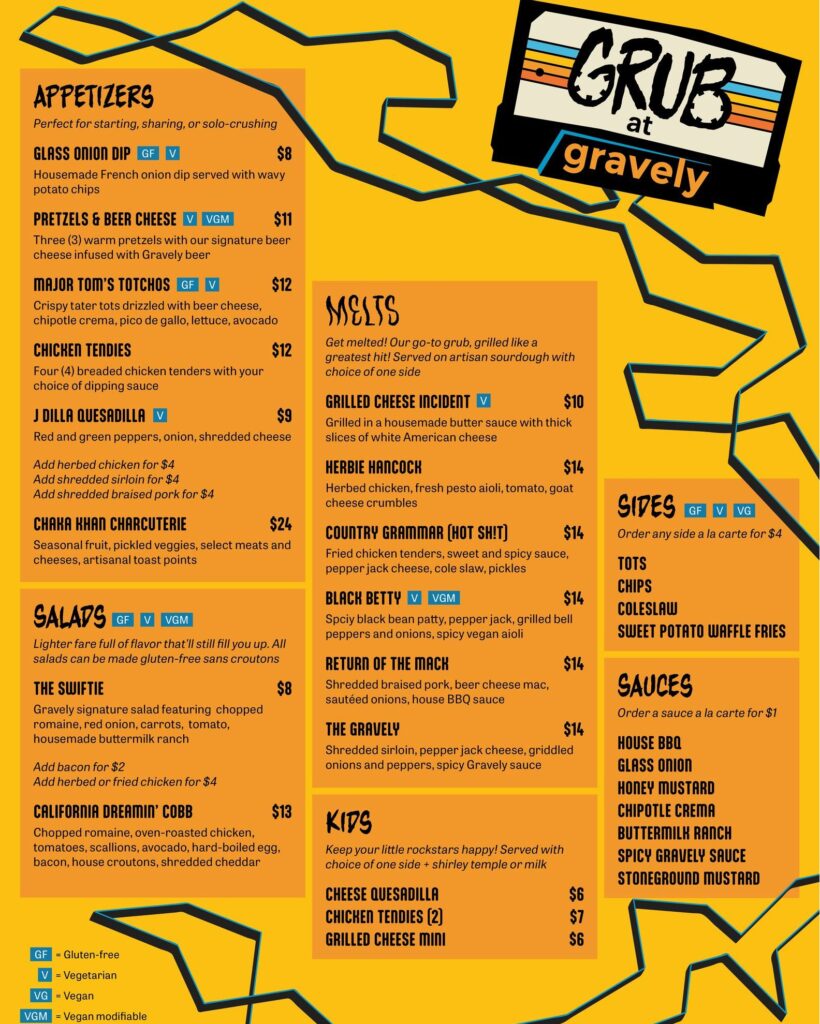 F&D's fortnightly "Hip Hops" beer column appeared as scheduled yesterday, but just as it was being finished and readied for publication, Gravely Brewing Company (514 Baxter Ave.) announced its new Grub at Gravely menu.
Let's give Gravely's grub the Thursday marquee. Our friend, colleague and F&D contributor Kevin Gibson has the details at his web site.
'Gravely Grub' Features Music-Themed Brewhouse Fare
Gravely Brewing Co. unveiled its new "Gravely Grub" menu, featuring — to the surprise of no one — music-themed pub fare.
After a long run with Mayan Cafe's Mayan Street Food truck followed by a stint with food from Little Toasty's (by way of Toasty's Tavern), the brewery decided to develop an in-house menu for the first time. The menu offers six appetizers, a couple salads, six sandwich melts, a small kids menu and a few sides, along with a selection of house dipping sauces.
—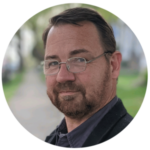 Kevin Gibson has been a professional writer for more than three decades, having written about restaurants, beer, bourbon, sports, night life, music and plenty more. He has won numerous awards from The Associated Press, Society of Professional Journalists and Indiana State Press Association, among others, but can't remember where he put most of them. In addition, he has written for publications like LEO Weekly, Bourbon+ magazine, Thrillist, Alcohol Professor, Louisville Magazine and many more, including various newspapers. When he's not busy writing books or stories about Louisville, he's likely hanging out at a brewery with his dog, Atticus.
The post Grub at Gravely: An in-house food menu at Gravely Brewing appeared first on Food & Dining Magazine.