More and more evidence is surfacing, however, that milk consumption may not only be unhelpful, it might also be detrimental. This is in spite of the fact that the United States Department of Agriculture and other organizations advocate that even adults should drink at least three cups a day.
— Aaron E. Carroll, writing at the New York Times (17 Nov. 2014)
Speaking for myself, I believe that drinking milk is an aesthetic and culinary outrage on a par with Michelob Ultra and McDonald's. I adore cheese, cream-based sauces, dairy-laden desserts and Milk Stout; obviously, I can tolerate lactose, but drink it from a glass?
That's just wrong. An abomination, even.
Moreover, drinking milk constitutes the fruition of a conspiracy foisted on us by the multinational diary lobby. Last night I had a horrible nightmare during which I was drinking a glass of milk and commenting about how perfectly it paired with burritos.
Now I'm scared to set foot outside the house. Fortunately booze is the preferred antidote to this fragile condition, although at a time like this, probably not White Russians.
Now that I've gotten all this off my chest, our friend and colleague Kevin Gibson returns with another "The Taste Bud" column at his blog. As it turns out, milk consumption figures prominently among American food myths; it tops the chart with a 63% adherence rate.
The Taste Bud: Food Myths People Actually Believe are True
22 different states apparently have named milk as their official drink. This, according to a new study by Boam, a restaurant-industry technology company. Boam's study surveyed people to find out how many of 10 popular food myths they would believe, and the results show that not only are human beings still gullible, all those "Got Milk?" ads we watched ad nauseum for decades actually work.
And, 20% of survey respondents believe that eating carrots will help you see in the dark. You'll be enthralled and entertained by this and other food myths, so visit Kevin's page and get started debunking.
Photo credit: Milk photo by Roger A. Baylor, taken in Indianapolis during some sort of propaganda display by dairy farmers, circa 2014.
---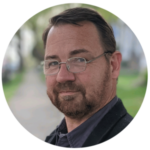 Kevin Gibson has been a professional writer for more than three decades, having written about restaurants, beer, bourbon, sports, night life, music and plenty more. He has won numerous awards from The Associated Press, Society of Professional Journalists and Indiana State Press Association, among others, but can't remember where he put most of them. In addition, he has written for publications like Food & Dining Magazine, LEO Weekly, Bourbon+ magazine, Thrillist, Alcohol Professor, Louisville Magazine and many more, including various newspapers. When he's not busy writing books or stories about Louisville, he's likely hanging out at a brewery with his dog, Atticus.
The post The Taste Bud: "Food Myths People Actually Believe are True" appeared first on Food & Dining Magazine.